Katharina V. Echt, Ph.D., is a Research Scientist at the Atlanta Veterans Affairs Center for Visual and Neurocognitive Rehabilitation (CVNR),  the Associate Director for Education and Evaluation at the Birmingham/ Atlanta Geriatric Research, Education and Clinical Center (GRECC), and Associate Professor in the Division of General Medicine and Geriatrics at Emory University School of Medicine. Dr. Echt's research has focused primarily on sensory, cognitive and psychosocial determinants of health self-management in older adults. Her VA Merit, NIH and industry-supported studies have targeted health literacy, treatment decision making and medication management and adherence, in particular. She is engaged in VA Office of Geriatrics and Extended Care and Office of Rural Health translational quality improvement initiatives, and collaborates on projects with investigators at the National Center for Rehabilitative Auditory Research (NCRAR) at the Portland VA Medical Center, the Mountain Home VA Auditory and Vestibular Research Enhancement Award Program, and the Birmingham VA. Dr. Echt serves on national  workgroups specific to health professional training and education and accessible design (e.g., CDC, NIDRR, FDA, AFB, ASCP, VA, NIA). She is the organizer of a monthly Veterans' Information radio show, in partnership with Public Broadcasting's Georgia Radio Reading Service, to reach print-challenged Veterans throughout the state with news and information about research and services at the Atlanta VA Medical Center.
Research Interests:

Dr. Echt's research program is focused on the sensory, cognitive and psychosocial determinants of older adults' health self-management capacities as targets for rehabilitation interventions. Her research has been specific to age-related disparities in health literacy, medication management and adherence and treatment decision making.
Publications:

Loading publications...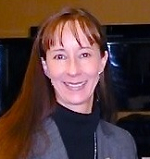 Phone: (404) 321-6111 x 206323
Fax: (404) 728-4837
Email: kecht@emory.edu
Title(s)/Position(s):
Research Scientist, Atlanta VA Center for Visual & Neurocognitive Rehabilitation (CVNR)
Associate Director for Education and Evaluation, Birmingham / Atlanta VA Geriatric Research, Education and Clinical Center (GRECC)
Associate Professor, General Medicine & Geriatrics, Dept. of Medicine, Emory University
Associate Professor, Gerontology, Geriatrics, and Palliative Care, University of Alabama at Birmingham