Alexis Johnson graduated from the University of West Georgia with a Bachelor of Science in Education with a major in Speech-Language Pathology. Currently, she is a graduate student at Georgia State University in the Communication Sciences and Disorders program. 
Alexis is currently working with Dr. Amy Rodriguez as a Health Technician to support various aphasia studies.
Research Interests:

Alexis' research interests include the effects of music on the brain and how it can be used in speech therapy.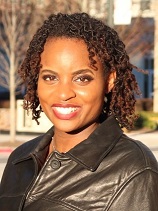 E-mail: Alexis.Johnson1@va.gov
Title(s)/Position(s):
Research Health Technician