Dan Wakeman is a Staff Scientist at the Atlanta VA's CVNR. He obtained his Ph.D. in neuroimaging methods at the University of Cambridge. He went on to do a post-doc at the Athinoula A. Martinos Center with Dr. Steve Stufflebeam. Dan went on to become the Director of Imaging at the University of Pennsylvania FrontoTemporal Dementia Center.
In 2020, he began working at the Atlanta VA and currently works on projects that utilize the Neuroimaging Core at the CVNR.
Research Interests:

Dr. Wakeman has a number of interests in Neuroimaging methods and is using them to work on projects with Dr. Madeleine Hackney, Dr. Amy Rodriguez, Dr. Venkatagiri Krishnamurthy, and Dr. Joe Nocera.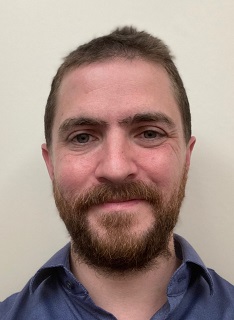 E-mail:  dwakem2@emory.edu
Title(s)/Position(s):
Staff Scientist, Neuroimaging Core