Dr. Lisa Krishnamurthy is a Magnetic Resonance (MR) Physicist with considerable experience in designing and optimizing MRI acquisition and experiments. Her work in this area was recognized internationally by the International Society for Magnetic Resonance in Medicine (ISMRM) by being selected as a semi-finalist in the ISMRM Young Investigator Award competition for her development of T2-Relaxation Under Phase Contrast (TRU-PC) MRI. The goal of her research is to develop clinically-relevant novel MR acquisition schemes to mechanistically understand the human brain, and how it changes in the presence of pathology, cognitive disability, and aging. Dr. Krishnamurthy is currently PI on a VA RR&D CDA1, and co-I on two VA RR&D Merits.
Research Interests:

Dr. Krishnamurthy's current projects at the Atlanta VA include:  
A novel tissue classification scheme in stroke
Non-invasive quantification of metabolism and blood flow
Understanding motor learning with dynamic GABA changes
Check out one of our recent studies in aging and stroke: Interaction of age- and stroke-related declines in thalamus volume
Publications:

Loading publications...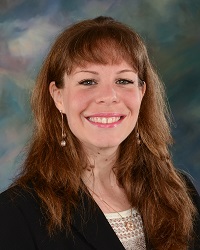 Office: Atlanta VA Medical Center 12C-117
Email: lisa.krishnamurthy@va.gov; lkrishnamurthy@gsu.edu
Phone: (404) 321-6111 ex. 206235
Title(s)/Position(s):
CVNR Investigator