Upcoming Seminars
Nov
03
Idiopathic Intracranial Hypertension
Michael Dattilo, MD, PhD
Assistant Professor of Ophthalmology, Section of Neuro-ophthalmology, Emory Eye Center
Nov. 3, 2021, 8:30 a.m.
Virtual event via Zoom
---
Nov
17
Development and Optimization of Noninvasive Vagus Nerve Stimulation to Modulate the Central and Autonomic Nervous System
Bashar W. Badran, PhD
Assistant Professor, Neuro-X Lab, Medical University of South Carolina, Department of Psychiatry & Behavioral Sciences, Brain Stimulation Division
Associate Editor, Augmented and Synthetic Neuroergonomics
Nov. 17, 2021, 8:30 a.m.
Virtual event via Zoom
---
Dec
01
TBA
Steve Wolf, PhD, PT, FAPTA, FAHA
Professor, Department of Rehabilitation Medicine, School of Medicine, Emory University
Dec. 1, 2021, 8:30 a.m.
Virtual event via Zoom
---
Dec
15
TBA
Amanda K. Gilmore, PhD
Associate Chair, Department of Health Policy and Behavioral Sciences
Assistant Professor, School of Public Health, Georgia State University
Director, National Center for Sexual Violence Prevention
Dec. 15, 2021, 8:30 a.m.
Virtual event via Zoom
---
Feb
02
TBA
Katie L. Bales, PhD
CVNR Investigator
Feb. 2, 2022, 8:30 a.m.
Virtual event via Zoom
---
Feb
16
Lithium: A Noble Therapeutic Strategy for Alzheimer's Disease and Related Dementia
Seong S. Shim MD, PhD
CVNR Investigator; Staff Psychiatrist, Atlanta VA
Associate Professor, Department of Psychiatry and Behavioral Sciences, Emory University School of Medicine
Feb. 16, 2022, 8:30 a.m.
Virtual event via Zoom
---
Mar
02
Voice-activated, Patient-Specific Robotic Hand Exoskeleton for Spinal Cord Injury Patients
Jaydev Desai, PhD
Professor, Wallace H. Coulter Department of Biomedical Engineering, Georgia Institute of Technology
Director, Georgia Center for Medical Robotics and Associate Director, Institute for Robotics and Intelligent Machines
March 2, 2022, 8:30 a.m.
Virtual event via Zoom
---
Mar
16
TBA
Shawn Hochman, PhD
Professor and Interim Chair, Department of Physiology
Emory University School of Medicine
March 16, 2022, 8:30 a.m.
Virtual event via Zoom
---
Please save the 1st and 3rd Wednesday of each month at 8:30 am for exciting talks focused directly on the CVNR's 3 research themes: 
Neuro-biomarkers, Exercise to Improve Function, and Restoring Function.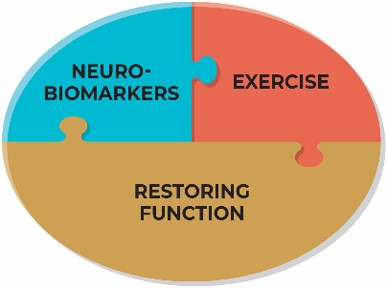 Seminars are intended for educational purposes only. Researchers and clinicians from the VA and affiliate universities are welcome.
For more information contact Erica Watkins at erica.watkins@va.gov.
List of Past Seminars (42.9 KB)
---