Dr. Pardue is a Research Career Scientist at the Atlanta VA Medical Center, and an Associate Professor in the Department of Ophthalmology at Emory University School of Medicine. Dr. Pardue received her B.S. in zoology from the University of Wyoming and her doctorate in vision science and biology at the University of Waterloo. Her post-doctorate training in visual electrophysiology was completed with Dr. Neal Peachey at Loyola School of Medicine and Hines VA Hospital in Chicago. Dr. Pardue became an independently funded investigator while in Chicago (1999) and moved to her current position in Atlanta in 2000. Her research has been continuously supported by the Department of Veterans Affairs, NIH, and private companies (1999-present). She has served on several VA and NIH grant review panels and frequently reviews manuscripts for several journals including Investigative Ophthalmology and Visual Sciences, Molecular Vision, Vision Research, Journal of Neuroscience Methods and Documenta Ophthalmologica.
Dr. Pardue's main research interest is the pathophysiology of retinal disease and the development of therapies to preserve or restore vision. Her current research focuses on: (1) retinal degenerations, (2) diabetic retinopathy and (3) myopia. In her work on retinal degeneration she has examined neuroprotective effects of electrical stimulation, using electrophysiological, histological, and molecular techniques. Her results show preservation of photoreceptor structure and function occurs as a result of subretinal electrical stimulation and current work examines the cellular and molecular mechanisms of this neuroprotective response, including upregulation of specific growth factors.
Dr. Pardue's research on diabetic retinopathy is focused on finding non-invasive predictive markers of this disease. Her laboratory combines electrophysiological, imaging, immunohistochemical, and molecular techniques to build a complete understanding of the pathophysiology of neuronal and vascular changes with diabetic retinopathy. These studies follow diabetic animal models longitudinally to identify changes that predict vision loss. The goal is to detect the onset of diabetic retinopathy before vision loss occurs, to provide an opportunity for increased glycemic control and/or other pharmacological treatments.
Dr. Pardue combines her training in physiological optics with her knowledge of the retina, to investigate how retinal defocus, which occurs in myopia, is detected by the retina and translated into a signaling pathway that drives refractive development. She uses mouse models in which specific retinal cells or circuit elements have been eliminated to determine if these mechanisms contribute to normal refractive development.
Research Interests:

Dr. Pardue's research interests center around characterizing retinal defects using electrophysiological and anatomical methods and developing treatments for retinal degenerative diseases. The main projects in the laboratory investigate neuroprotective agents that could slow the progression of retinal degeneration and diabetic retinopathy, providing potentially years of improved visual function. Such treatments include electrical stimulation produced by retinal prosthetics and anti-apoptotic agents. In addition, we are investigating how defects in retinal pathways and the visual environment influence refractive development.
Publications:

Loading publications...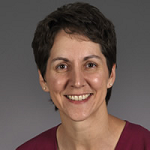 Phone: (404) 321-6111 x 7342 (Office) |  x 6136 (Lab)
Fax: (404) 728-4837
Email: machelle.pardue@va.gov
Title(s)/Position(s):
Research Career Scientist
Associate Director for Scientific Projects
Associate Professor (Emory University School of Medicine)