Madeleine Hackney holds a BFA in Dance from New York University, Tisch School of the Arts, and a Ph.D. in Movement Science from Washington University in St. Louis. Her doctoral work characterized the effects of gender, attention, disease and unfamiliar skills on locomotion by examining backward and dual task gait to gain insight into which tasks need the most rehabilitative emphasis. Then, she proceeded with design and analysis of challenging exercise programs: traditional exercise, Tai Chi and partnered dance & tango classes, designed to improve physical function and quality of life in people with Parkinson Disease, older adults and those with serious mental illness. The research received media coverage in the New York Times, Scientific American, National Public Radio and in Musicophilia, by Oliver Sachs. At the Atlanta VAMC, she has continued to research the effects of adapted tango and FallProof Balance & Mobility Program for older adults with low vision.
Madeleine Hackney has been dedicated to volunteer community service and has recruited and mentored many undergraduates to volunteer as assistants in group exercise studies. She has presented her work at international meetings, such as the Movement Disorders Society, the International Society for Posture and Gait Research, the Society for Neuroscience, and the American Congress of Rehabilitation Medicine- American Society of Neurorehabilitation Joint Educational Conference. She has been an invited speaker for Luther Colleges Black History Conference, and the Culture and Brain Health Initiative symposium at the University of Gothenburg, Sweden.
Research Interests:

At the Atlanta VA Medical Center, Dr. Hackney aims to determine the characteristics of physical rehabilitative strategies, in terms of motor pattern and timing, dosage, duration, intensity, and overall effectiveness that will have high compliance while enhancing balance, mobility and quality of life and reducing fall risk for older adults with low vision. She is keenly interested in identifying movement programming, pedagogical methods of movement instruction, and related aspects (i.e., music accompaniment, assisting devices and tools, environment) that will optimize group physical activities for specific populations. She also investigates aspects pertaining to improved quality of life, enjoyment, satisfaction and goal-attainment as a result of rehabilitative physical activity approaches.
Publications:

Loading publications...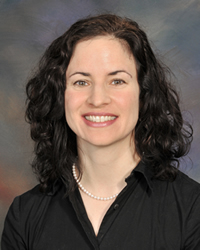 Phone: (404) 321-6111 x 5006
Email: madeleine.hackney@gmail.com
Title(s)/Position(s):
Research Health Scientist
Member Birmingham-Atlanta VA GRECC
Assistant Professor (Emory University Division of General Medicine and Geriatrics)