Steven L. Wolf, Ph.D., PT, FAPTA, is the Associate Director of Training at the Center and Professor in the Departments of Rehabilitation Medicine and Medicine, Assistant Professor in the Department of Cell Biology, Emory University School of Medicine. He is also Professor of Health and Elder Care in the Nell Woodruff Hodgson School of Nursing at Emory University.
Dr. Wolf received his Masters and his Ph.D. from Emory University, and completed a post-doctoral fellowship at Karolinska Institute in Stockholm, Sweden. Dr. Wolf has studied the effects of physiological feedback to improve movement and postural control among neurological patients and older individuals. He has been the principal investigator of several NIH funded studies. Dr. Wolf has published over 200 refereed publications, has edited nine books related to physiological feedback, and has lectured on this subject throughout the world. He is past president of the Association for Applied Psychophysiology and has received numerous writing and research awards from the American Physical Therapy Association.
He has been the PI for several NIH funded phase III clinical trials and is a primary contributor to the factors for which Tai Chi improves postural control in older adults and reduces the onset to first or multiple falls. He is also a major contributor to the use of constraint induced movement therapy to improve upper extremity function in older stroke survivors and his work includes the exploration of neural mechanisms contributing to this improved function and its persistence.
Research Interests:

Motor control geriatrics stroke biofeedback movement science
Publications:

Loading publications...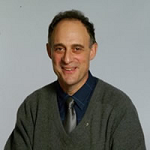 Phone: (404) 712-4801
Fax: (404) 712-5895
Email: swolf@emory.edu
Title(s)/Position(s):
Associate Director of Training