Kevin Mammino is a Health Technician at the Atlanta VA's CVNR. He obtained a B.S. in Exercise Physiology from the University of Florida. After graduation, Kevin worked at a pediatric rehabilitation facility for five years, and in 2011 he began work for the VA's Center of Excellence Brain Rehabilitation Research Center (BRRC) in Gainesville, Florida. During his tenure at the BRRC, Kevin worked for two different research labs, the first for spinal cord injury and the second for stroke-induced aphasia. The work done in the aphasia lab led to a publication in the American Journal of Speech and Language Pathology.
In 2013, he transferred to the Atlanta VA, and currently works on several projects for the neuroimaging core of the CVNR. Under the direction of Bruce Crosson, Ph.D., Keith McGregor, Ph.D., and Joe Nocera, Ph.D., Kevin administers the exercise programs for the research participants, as well as assists with data collection and management, cognitive and physical fitness testing, and fMRI and TMS sessions.
Research Interests:

Mr. Mammino is currently working on several projects in the CVNR.
Effects of Exercise Intervention on Aging Related Motor Decline - PI: Keith McGregor, PhD
Aerobic exercise and cognitive training in older adults - PI: Joe Nocera, PhD
Improved Mobility in Rural Veterans Using the Apple Watch - PI: Keith McGregor, PhD
Aerobic Exercise for Cognition in Schizophrenia - PI: Erica Duncan, MD
Neurovascular Regulation During Exercise In Humans With Chronic Kidney Disease - PI: Jeanie Park, MD
Publications:

Loading publications...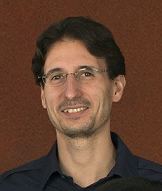 Phone: (404) 321-6111 x 5396
Email: Kevin.Mammino@va.gov
Title(s)/Position(s):
Research Health Technician