Mission
The mission of the Atlanta VA CVNR is to develop novel, clinically-relevant rehabilitative approaches based on scientific discoveries that improve the health and quality of life of Veterans with visual or neurocognitive deficits.
Purpose
The Center for Visual and Neurocognitive Rehabilitation (CVNR) is focused on enhancing veterans' health by conducting research on the rehabilitation of visual and related neurological impairments. Our research spans the gamut from the basic science of repair mechanisms through the development of creative rehabilitative interventions to improve function and social re-integration. Our investigators and staff come from a variety of backgrounds and collaborate to synergistically develop novel approaches and foster the translation of scientific discoveries into clinically relevant treatments. Most of our investigators also hold academic appointments at Emory University, Georgia Institute of Technology, Georgia State University, and Morehouse School of Medicine.
Internal Steering Group
The CVNR Internal Steering Group (ISG) is the hub of CVNR strategic decisions. The ISG meets monthly to direct and implement the Center's strategic plan, progress of cores and pilot projects, the Center budget, administrative and outreach items, and future endeavors and collaborations. The ISG also reviews requests for bridge funding, support of recruitment, and major equipment purchases.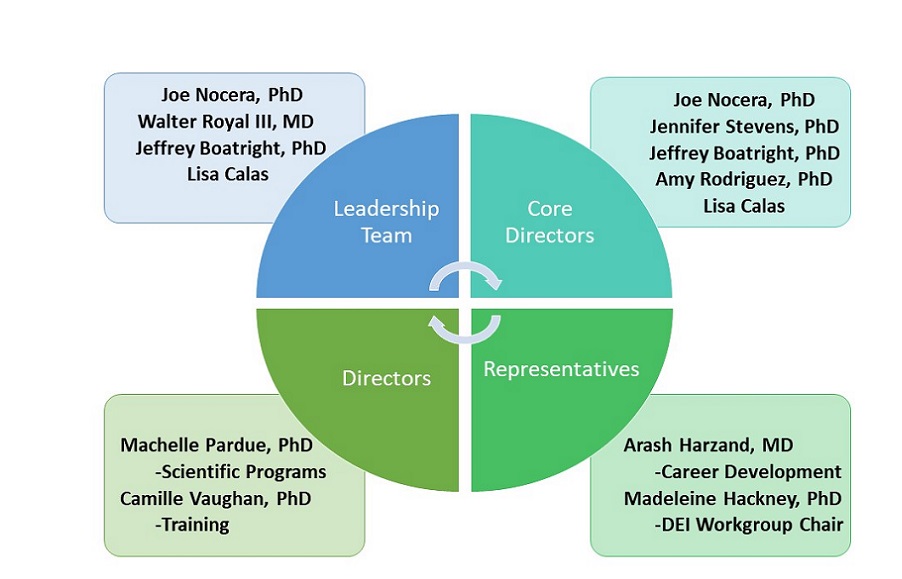 CVNR Cores
The CVNR Cores provide a valuable resource to many CVNR pre-clinical and clinical studies. These cores also foster collaborations between investigators by allowing all CVNR investigators the ability to consult and implement strategies or techniques normally outside their research scope.
Click the graphic below to find out more about our Cores