Dr. Pardue is a Research Career Scientist at the Atlanta VA Medical Center, and a Professor in Wallace H. Coulter Department of Biomedical Engineering at Georgia Institute of Technology and Emory University.  Dr. Pardue has served in several leadership roles at the Atlanta VA. She currently serves as the Chair of the Atlanta VA Research and Development Committee and is interim Associate Director of the Atlanta VA Center for Visual and Neurocognitive Rehabilitation.  
Dr. Pardue received her B.S. in Zoology from the University of Wyoming and her doctorate in Vision Science and Biology at the University of Waterloo. Her post-doctorate training was completed at Loyola School of Medicine and Hines VA Hospital in Chicago. Dr. Pardue moved to Atlanta in 2000 to a joint position at the Atlanta VA Medical Center and Emory University Department of Ophthalmology.  She moved her academic appointment to Biomedical Engineering at Georgia Tech in 2015. She has served on several VA and NIH grant review panels.  She frequently reviews manuscripts for several journals and serves on the Editorial Board of Investigative Ophthalmology and Visual Sciences and Molecular Vision. She became an ARVO Silver Fellow in 2016 and a Fellow of the American Institute of Medical and Biological Engineering in 2017. 
Dr. Pardue's lab is focused on developing novel screening and treatment strategies for people with vision loss. Her experience as a VA Research Scientist has given her an appreciation for the importance of translational research and the need to rapidly move treatments from the benchtop to the bedside.  She is currently pursuing both pre-clinical and clinical studies to move treatments for retinal disease into the clinic. Her lab focuses on three main areas of research: neuroprotective strategies to slow retinal disease and preserve retinal function, detection and treatment of early stage diabetic retinopathy, and environmental influence on optical development of the eye. Her research has been continuously funded through the Department of Veterans Affairs (VA), NIH, and private companies.
Research Interests:

Diabetic retinopathy
Retinal degenerations
Glaucoma
Consequences of TBI on the visual system
Retinal mechanisms of myopia
Publications: https://www.ncbi.nlm.nih.gov/myncbi/machelle.pardue.1/bibliography/public/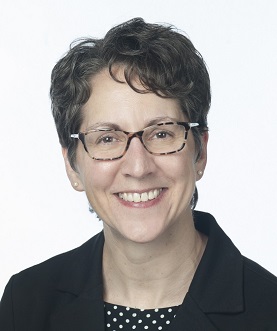 Phone: (404) 321-6111 x 207342 (Office)  |  x 206136 (Lab)
Fax: (404) 728-4837
Email: machelle.pardue@va.gov
Title(s)/Position(s):
CVNR Director of Scientific Programs
Senior Research Career Scientist
Associate Chair for Faculty Development, Wallace H. Coulter Department of Biomedical Engineering at Georgia Institute of Technology and Emory University