Joe Nocera, Ph.D., is research scientist with the Department of Veterans Affairs and an Assistant Professor at Emory University. Dr. Nocera's undergraduate work was done at the University of California, Los Angeles. He completed his graduate training at the University of Nevada, Las Vegas and The University of Georgia. Following his graduate studies, Dr. Nocera completed a two year post-doc in the Department of Neurology at the University of Florida. His research interests include interactions between motor function and cognition with particular emphasis on the impact of dual tasking on locomotion and balance control. Dr. Nocera is also interested in the efficacy of exercise intervention programs for improving physical and cognitive function in older adults and individuals with Parkinson's disease.
Research Interests:

Aging; Parkinson's; Disease; Mobility; Exercise; Cognition; Dual Tasks
Publications:

Loading publications...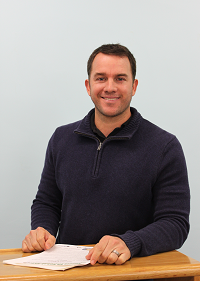 Phone: (404) 321-6111 x 206354
Email: joenocera@emory.edu
http://neurology.emory.edu/faculty/neuro_rehab/nocera_joe.html
https://www.emorydpt.org/dr-joe-nocera-ph-d/
Title(s)/Position(s):
Health Science Specialist

Assistant Professor, Division of Physical Therapy and Department of Neurology, School of Medicine, Emory University