Cydney Goodwin-Hamel is a Research Exercise Physiologist within Emory School of Medicine and the Atlanta VA Center for Visual and Neurocognitive Rehabilitation. Cydney attended Piedmont College for her undergraduate studies where she received two B.A. degrees in Psychology and Spanish. As a student, Cydney had research opportunities to investigate the effects of yoga on mental health outcomes in college students which sparked an interest in other physiological outcomes. As a result, she went on to receive her Master of Science in Exercise Physiology from Florida Atlantic University. 
Research Interests:

Cydney works closely with Emory and Atlanta VA research teams under the direction of Dr. 
Joe Nocera
and Dr. 
Keith McGregor
to provide support for their ongoing exercise intervention studies. 
Cydney is working on the following CVNR studies:
Effects of Aging on Cortical Excitability during Motor learning
Graded Intensity Aerobic Exercise to Improve Cerebrovascular Function
Neurovascular Regulation during Exercise in Humans with Chronic Kidney Disease
Aerobic Exercise and Cognitive Training in Older Adults
Effects of 12-weeks of High-Intensity Resistance Aerobic Circuit Exercise Training on Epigenetic Aging and Inflammation in Older HIV-infected Veterans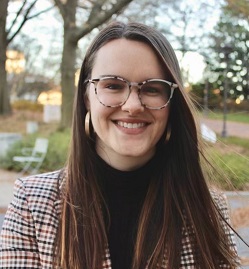 E-mail: cydney.goodwin@emory.edu
Title(s)/Position(s):
Research Exercise Physiologist