Carly Ragin is a research coordinator at the Atlanta VA CVNR.  She attended Spelman College for her undergraduate studies and received a B.A in Psychology with a concentration in Mental Health. After which, she began her M.S in Psychology at the University of Memphis where she completed a graduate assistantship in research with the REACH Caregiver Center at the Memphis Veteran Affairs Medical Center. Her previous research involvement includes: Cognitive Biases/Misinformation Effects, through her undergraduate Neuroscience lab, followed by PTSD Trauma and Coping and Veteran Caregiver Support, during her Master's level program. She plans to go on to a PhD program in Clinical Psychology and is also interested in using her background in psychology to aid her in expanding nonprofit work centralized on Suicide Prevention and Awareness.
Research Interests:

Ms. Ragin is currently working under the direction of Dr. Sheila Rauch on "Improving Function Through Primary Care Treatment," a study examining functional outcomes in veterans with PTSD. She is also the lead coordinator for research studies led by both Dr. Rauch and Dr. Anna Woodbury assessing the effects of Repetitive Transcranial Magnetic Stimulation in treating GWI related headaches, muscle/joint pain and co-morbid symptoms associated with mood attention and sleep, with one study including an added measure of depression. 
Carly's personal interests revolve around research regarding risk and protective factors for suicidal behavior, the media's influence on suicidal thoughts and actions, cultural issues related to suicide and overall prevention and treatment, particularly as it relates to veterans, minorities and other underserved communities.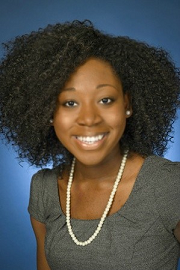 E-mail:  
carly.ragin@va.gov
Title(s)/Position(s):
Research Coordinator